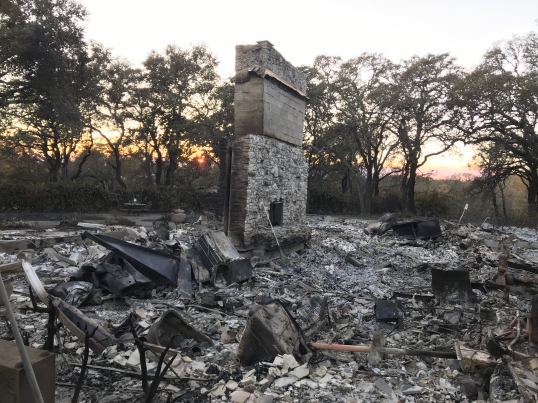 They say the flames traveled 200 feet per second.
I saw, I worried, called 9-1-1, hurried to gather keys and phone and laptop, turn cars around, and run to neighbors. Across our lane, our daughter kicked through a corral fence and cut wires to free the miniature mule and goats. She pushed a dog into the car. All were not saved.
They say the wind gusted over 70 miles per hour. A steady slap of sand turned everyone sideways as we prayed it would somehow stop. Soon enough fire was on three sides of us, and we drove into the future.
I was in four homes in a month. My family is fortunate, we have a beautiful rental, and slept in our own brand new bed, after weeks. Many are still in hotels or vacation rentals, or with friends, or out of the area commuting to work. Many are only now beginning to understand this is the new normal, for a few years. Suddenly becomes permanent change.
I have a client who once said, "I'm not a Que Sera, Sera sort of person." Well I have become one. What will be, will be. It is your reaction to it that you choose. People express sympathy when they find out we lost everything in the fire, and I say, "Thank you, we're fine, we have so much company— 600 homes in Napa, 5100 in Sonoma. I am so fortunate." . . . to have a place to return to and rebuild, good insurance, family with the time and strength it takes, and a great design/build team. I point to what I'm wearing and say, "Every single thing I needed was given to me from friends old and new, near and far." There are disasters around the world every day; now we know compassion. Fires and mudslides took thousands of people's homes in Southern California, just as children awaited Christmas, and families had holiday travel plans. Puerto Rico still waits for electricity. We are so fortunate.
So what has happened to Real Estate in Napa County four months post firestorm?
First of all, most of Napa County was unscathed. All of the cities and towns were spared! The Silverado Resort community was the only populated area in Napa to burn. The rural Eastern parts of the County on all sides of Silverado were burned or threatened. Atlas Peak, Soda Canyon, Capell Valley, Wooden Valley, and the East side of the Silverado Trail from Yountville Cross Road to Hagen Road were burned or threatened. The rural Western ridges and canyons of Mount Veeder, Dry Creek, and Patrick Road were burned, seemingly randomly, just as many were saved. Almost all of Yountville, Oakville, Rutherford, St. Helena, Angwin, Calistoga, Berryessa and American Canyon were safe.
Today, a visitor to Napa Valley would see postcard scenery, vineyards carpeted in yellow Mustard, the Wine Train like a zipper connecting East and West of a busy community. Every road has normal traffic now, including cyclists and joggers. Dining, wine tasting, concerts and events are in full swing. Vines are pruned and resting dormant now, one more month before bud break. All the grapes were harvested, mercifully, though roads were closed, power was cut and trees were falling. Wine is in tanks now, winemakers are stirring and checking, their only brief rest of the year just past. Thousands of acres burned black, but tiny green sprigs insisted, and grew. The Earth and the year are new again.
Contractors are busy. Government is busy. The recovery is full speed. The EPA came in fluorescent vests, checking for toxicity. Permits were pulled to clear debris and haul away the tragic ashes. Lenders have offered disaster loans— no down payment to purchase or rebuild. Everywhere there are handmade signs thanking first responders for saving lives, asserting #NapaStrong #RebuildNapa.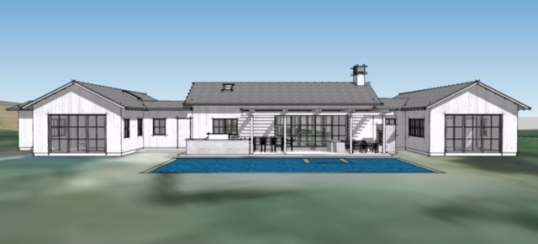 Astonishingly, only a handful of burned parcels are for sale. Most have done the math, it is too valuable not to rebuild. Napa value is so much higher than building cost. So burned parcels hold future value. And areas not burned continued their value appreciation, despite the devastation. I will venture than some properties that survived in the middle of the devastation will have improved values because neighbors will build new homes, though right now these properties might not sell well.
The scope of this article is Napa. I cannot begin to assess the Sonoma County devastation. Here we count the number of affected people we know, there it is everyone they know. The General Plan in Napa and Sonoma differ significantly, in that areas for housing cannot expand in Napa County, but can to a degree in Sonoma County. This has implications for economic recovery of burned areas.
Though all this rebuilding has come at great cost, it might also be a great generator of pride, prosperity and purpose. Data since the fires continue to show, Napa is an unbeatable investment in quality of life. Just my sense.
https://www.car.org/marketdata/data/countysalesactivity/
Posted By Linda Fischer At 6:12 AM •