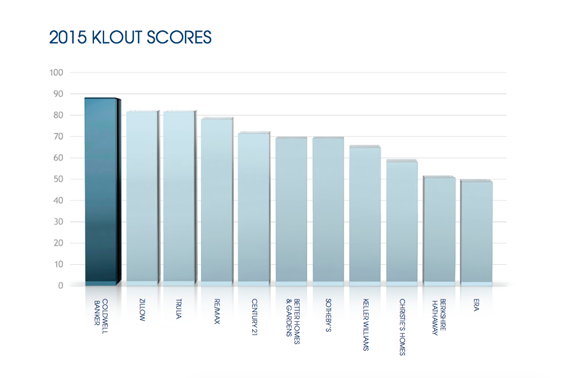 People buy houses while laughing, talking, listening to music, cruising in their car, on the treadmill, watching movies in bed, waiting for their Starbucks. They shop before they engage a real estate agent, to learn about the market, prices, and availability. They check Open Houses, then zero in on what they want and can afford.
You knew that. But did you know where they go to do it, what website?
Of course, you knew Zillow and Trulia. But did you know, more people look to Coldwell Banker? It is the leading real estate website. 43 million sets of eyes in 2015. In social media it's the branded real estate company that surpasses all others.
That's the recognition that Coldwell Banker has— known around the world. Founded in 1906 in San Francisco after the earthquake, today it has offices networked across 43 countries. That's unmatched stability, reach, depth, and expertise.
So who cares? If you are selling your house, your buyer might come from another country or another state, and they will arrive having viewed your house online, with the perception it is offered by a leading company. Statistically, out of area buyers are a significant share of purchasers here, about one third to one half. Coldwell Banker has proprietary tools to know what country your buyer is most likely to come from, and what California County, to what employers, their family make-up, income, even where they like to shop and play.
Big Data is the way we are.
As a seller you would want your listing to appear on the number one website buyers use, www.coldwellbanker.com. We feed every one of our listings to Zillow, Trulia, Realtor.com, Homes.com, GreatHomes.com and around the globe. Even Craigslist. In addition, the top website to come up anywhere you search 'Napa Valley real estate' is our own www.cbnapavalley.com.
Why wouldn't you want this advantage? Just My Sense.
www.coldwellbanker.com
Posted By Linda Fischer At 5:59 AM •